third space ii: an exhibition for diaspora artists // Anki Deo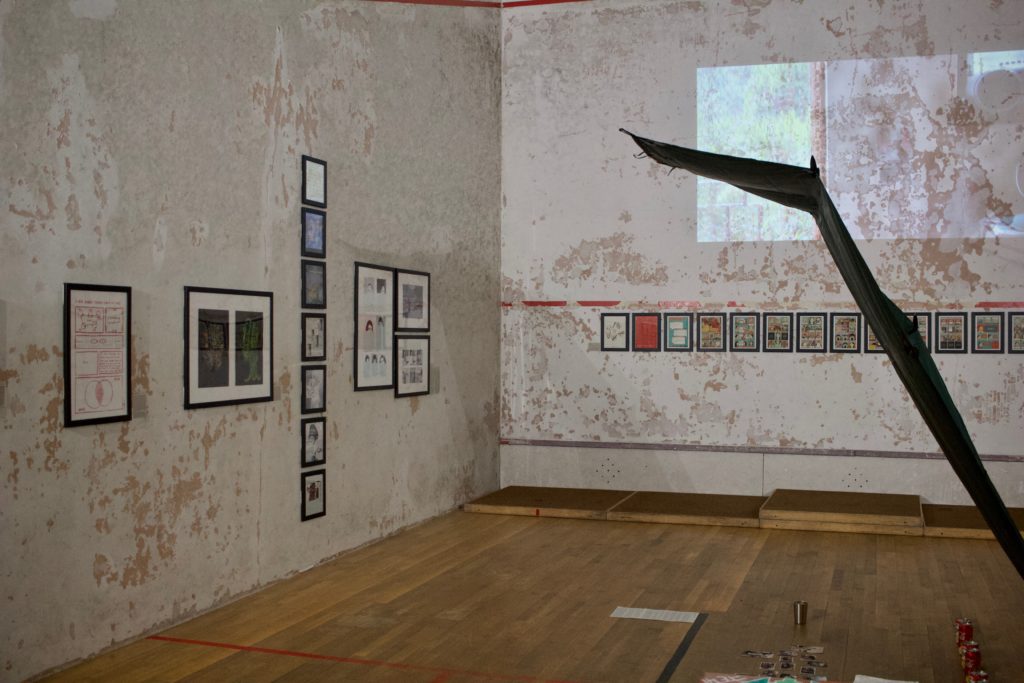 I was a co-curator of the third space exhibition for diaspora artists, which was held in January this year at the Sidney Sussex squash courts. The aim was to provide a platform for the artistic expression of those who have experienced displacement, otherness or cultural dissonance by exhibiting works from a variety of cultures and narratives side by side, creating a dialogue and a literal space within which heritage, home and ultimately identity can be explored. third space was founded by Jay Parekh in 2017.
To curate an exhibition like third space requires three main qualities: the humility to recognise that you cannot criticise all work equally, since it might not speak to you in the same way it does to someone else; the authority to recognise that in spite of that, you still need to make decisive creative choices; and finally, the responsibility to deal with artworks which can be intensely personal and exposing for artists involved. This year, pieces challenged an oft-cited criticism of diaspora art as glossing over issues of otherness in the diaspora and pandering to the white gaze. Themes of work included mental health stigmatisation, abuse, religious extremism, statelessness and refugeehood. Works also appeared in a diverse range of media including fabric, photography, installation, painting and traditional media, as well as spoken word and music which was performed on the opening night.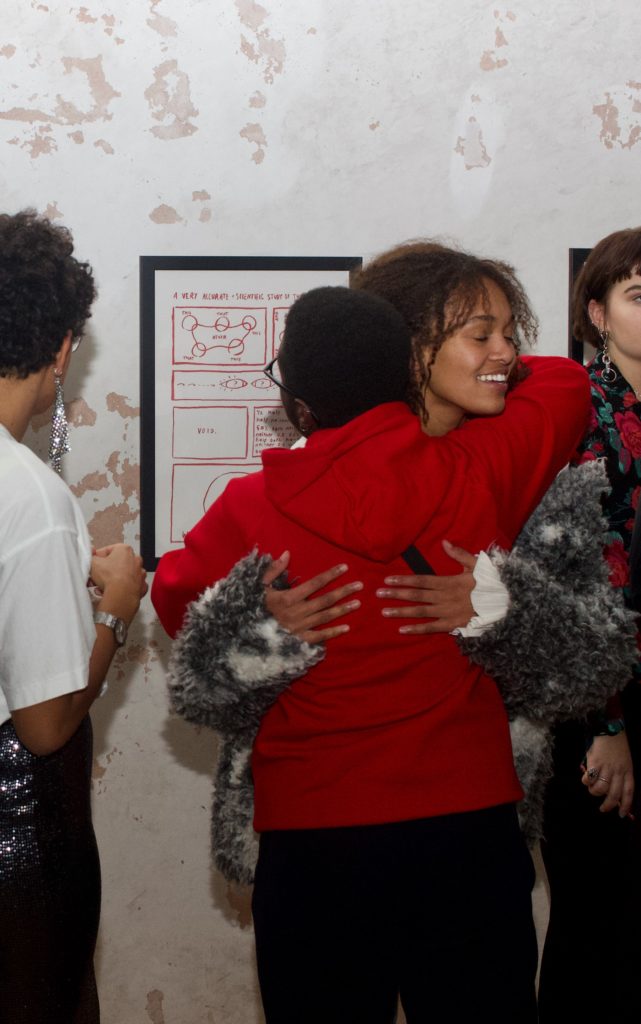 The variety of submissions, linked by the single concept of the 'third space', adds to the idea of the necessity of places for expression of BME and diaspora voices. I am particularly proud of the fact that twenty out of twenty-seven of those submitting were women and non-binary people of colour. To be able to platform voices that can so often become sidelined is a real privilege. Over 450 people came to the exhibition over the course of a weekend, showing that there is a real demand for artistic movements which critically engage with the art world. It is not enough to place minority art on the walls of white cube galleries: the very nature of exhibition and talent fostering has to change in a way that makes art meaningfully accessible to all.
One of the ways in which third space built on its success from last year was by framing all drawings and digital submissions. On the one hand, this added to the orthodoxy of the work, arguably making it pander more to a traditional gaze; on the other, it provided both archival and artistic output with a sense of legitimacy that these works and narratives may never have previously had. Finding a balance that allows maximal exposure of deserving work without having to sell-out remains an ideological challenge.
Initiatives like third space are important in and of themselves, but especially crucial within politically white, institutional spaces like Cambridge. Resisting arbitrary cultural norms in favour of celebrating and acknowledging our own home truths is a powerful form of creative resistance. third space will return next year and may even move to London, expanding its reach beyond the university.
---