The best new short stories, poetry, art and creative photography by students from the University of Cambridge and the University of Oxford.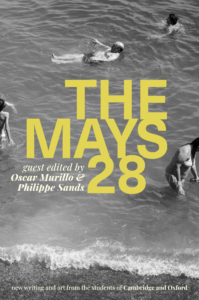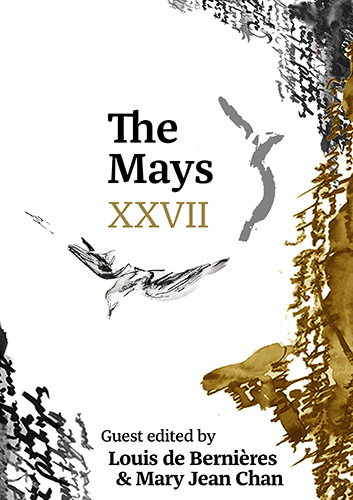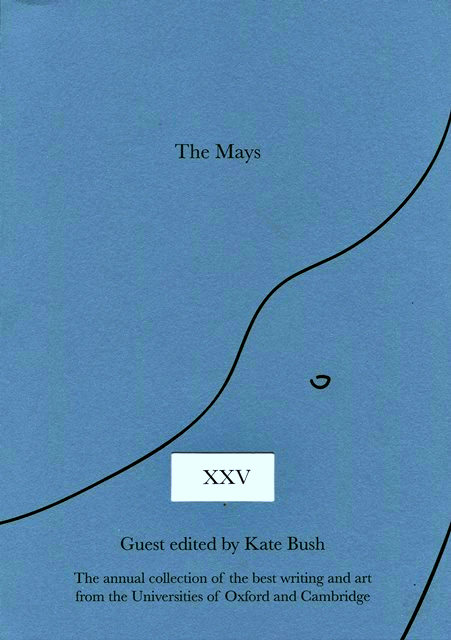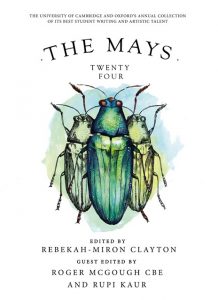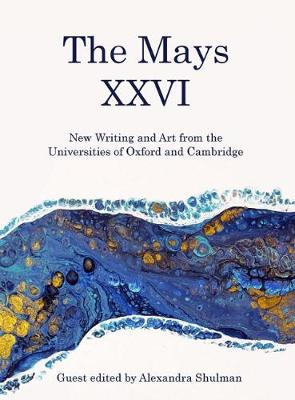 Since 1992, The Mays has published an annual selection of the best and most exciting new writing and artwork from students at the Universities of Cambridge and Oxford.
Three friends at Cambridge, Peter Ho Davies, Adrian Woolfson and Ron Dimant, came together to create The Mays in 1992. Until 2003, the publication was split into two separate anthologies (for prose and poetry), after which point it became a single anthology.
Based at the University of Cambridge, the anthology is still edited by students and published by Varsity Publications Ltd to this day.
The Mays is broader in scope than most university literary projects, it is sold in all major UK bookstores and is available directly from this website too – our online shop can be found here.
Each year invited guest editors, usually prominent writers, musicians, poets or artists, and each contribute a preface to the anthology and take part in the selection process.
Over the years, The Mays has earned a reputation for picking out the brightest new artistic talent. The Mays is also widely credited for launching the career of novelist Zadie Smith. Literary agencies first took notice of Smith after seeing her story 'Mrs. Begum's Son and the Private Tutor' in the 1997 collection. Smith returned to guest edit The Mays in 2001, and pointed out (presciently we hope!) that "maybe in a few years this lot will have me out of a job".
The Mays student editor for our 2020 edition was Zoe Matt-Williams,  the guest editors were 2019 Turner Prize Winner, Oscar Murillo and award winning author, Phillipe Sands. Copies are in stock and on sale now. The Editor-in-chief for The Mays 29 (2021) is Ceci Browning of Selwyn College, Cambridge.
PRAISE FROM OUR GUEST EDITORS
KATE BUSH (2017) "I really enjoyed these poems. Full of life, love and expression"
STEPHEN FRY (1994)  "I do not think that when I was an undergraduate I was capable of writing any short story that would have been worthy of inclusion in this book. Reading some of these stories for a second time, I am not sure that I am capable now."
JARVIS COCKER (2011) "Shut out the endless babble of modern life for a few minutes. & savour. & enjoy. I did"
TED HUGHES (1995)  "I admire all these poems."
NICK CAVE (2002)  "I found the pieces in turn confounding, frustrating, exciting and inspiring"
ALI SMITH (2003) "A witty book from start to finish"
PHILIP PULLMAN (2004) "It's encouraging to a lifelong fan of narrative to find such talent among the younger generation"
The Mays is published by Varsity Publications Ltd, 16 Mill Lane, Cambridge CB2 1RX – for information regarding our privacy policy, please click here.
A copy of our full GDPR compliance document, including The Mays publication can be found here.