New Hall Art Collection // Sophie-Marie Niang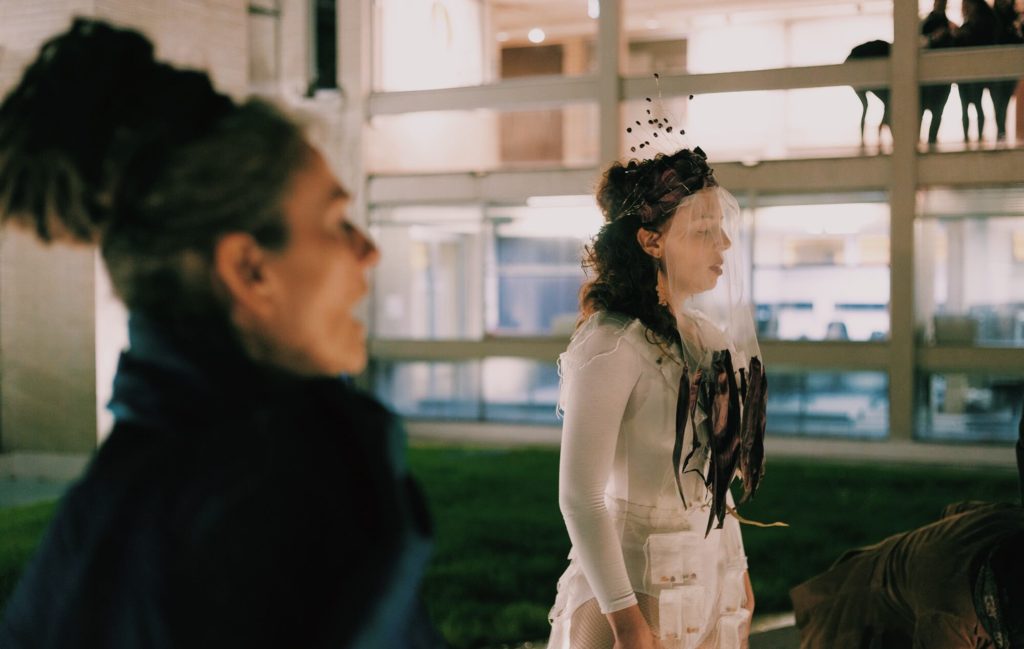 The New Hall Art Collection is the second largest women's art collection in the world. It features over 500 artworks by contemporary women artists from around the globe. This year, the Collection has been particularly active, running bi-monthly themed tours, screenings of films by female directors, and an arts-themed formal at the beginning of February. There were three temporary exhibitions: the first was called Reproductivities around the theme of reproducing life, and featured the collection's first ever performance, by artist Sophie Seita. The second, in February, was in collaboration with Cambridge Pink Week and the Breast Cancer Art Project. Curated and organised by a team of four students, it aimed to promote breast cancer awareness and raising funds for charity. The third exhibition, called Women in Art: Hong Kong featured art by a selection of Hong Kong 20th and 21st century women artists, and will be running until July 2019. The College bar also hosted two temporary student art exhibitions, one in collaboration with Cambridge Girl Talk, a feminist student society, which celebrated student female artists, and another which displayed works by the winners of a art competition run for Murray Edward students.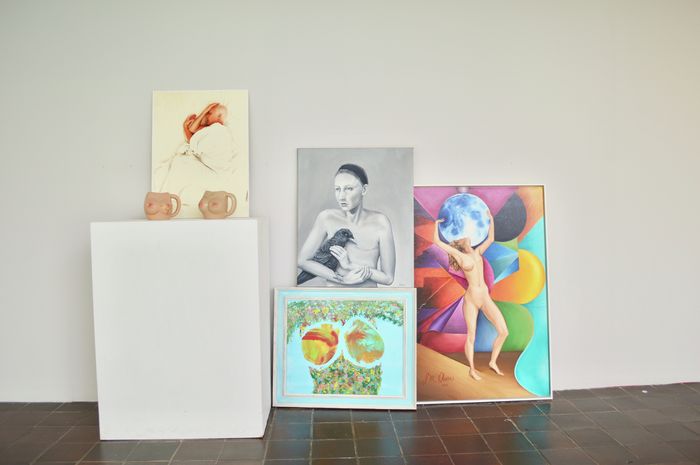 The Collection also hosted a series of art talks this year. First in Michaelmas, were Figures in a Landscape, in association with the Virginia Woolf exhibition at the Fitzwilliam museum and An Alternative History of Art : Women Through the Ages (1550-1945) by Katy Hessel, creator of the Instagram page 'The Great Women Artists'. Over the course of Lent, we organised two talks celebrating female film-makers, in collaboration with the university's French society: No Futures: Marguerite Duras & the Politics of Cinematic Time and Celine Sciamma: Portraits of Young Girls.
As a student volunteer, I had the opportunity to lead a 'beyond-the-scenes' art tour, and I was also able to organise and chair the two discussions about Duras and Sciamma. For me, living in an art collection made me like contemporary art, and it is true that these three years in Murray Edwards have finally made me comfortable around an art style I used to find quite intimidating. Being confronted by sometimes challenging or unsettling art pieces in a domestic context really desacralised it for me, and made me think about the various ways in which public art, or art outside museum contexts could truly be a way to democratise art – contemporary art in particular. This year, I was impressed by the opportunity given to students to engage with and participate in the Collection – either by displaying student works in the bar alongside pieces by the Guerrilla Girls or Rose Wylie, through the possibility of volunteering with the organisation of events, or by letting us use the exhibition spaces.
The fact that the New Hall Art Collection is a women's art collection in a women's college, indeed one of the things Murray Edwards is known for in Cambridge, raises (I think) an interesting point. The inequalities between the recognition of male and female artists are, after all, well known (the National Gallery, for example, counts only 24 paintings by women in its collection of over 2,300 pieces). Women's art collections therefore offer an important place for women's art to be displayed and celebrated. I am also convinced that this type of collection also creates a space for these art pieces to be thought about beyond the fact that they were painted by women which, when the norm rather than the exception, becomes a non-topic – except when discussions of  womanhood are explicitly the subject of the art piece.

Cambridge's environment, in my view, does not always provide space for students to be creative. Reappropriating college spaces – here through collaborating with the art collection – can be a powerful way for us to assert that these spaces are also ours, not only to live and work in, but to express ourselves creatively and claim our narratives, especially when these narratives aren't easily heard in other spaces.
---