The Team 2017
Editor: Sabhbh Curran
Deputy Editor: Abi Scruby
Submissions:
Prose: Natasha May, Maddie Speed, Tatiana Kurschner, Tilly Rossetti
Poetry: Ren Ho, Laura Moulton, Ryan Healey
Art: Grace Whorrall-Campbell, Ailsa McDougall
Publicity: Flo Sagers (Head), Tatiana Kurschner, Laura Moulton
Events: Tilly Rossetti (Head), Ryan Healey, Ren Ho, Callum Church, Natasha May, Grace Whorrall Campbell (Arts), Maddie Speed (Arts)
More details coming soon …
The Team 2016
EDITOR
Rebekah-Miron Clayton
mays-editor@varsity.co.uk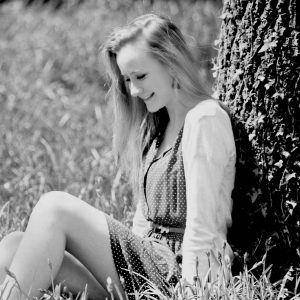 Rebekah is in her final term studying Education with English and Drama at Homerton College, Cambridge. She has recently been accepted onto the MSt in Creative Writing at Madingley Hall where she intends to explore a conversation between theatre and poetry. Previously she has been Editor of Cambridge Creatives, the universities largest online creative platform and Rainy Fiction, an immersive poetry platform set up by London based collective 13 Pages. Her writing has been performed at the ADC Theatre & Bar, Corpus Playroom, Homerton and The Junction Theatre, Cambridge. She is also currently President of Homerton's Amateur Theatrical Society. Rebekah spends her free time oversleeping and running for the bus. 
OXFORD ASSOCIATE EDITORS
mays-oxford@varsity.co.uk
Jonathan Crossley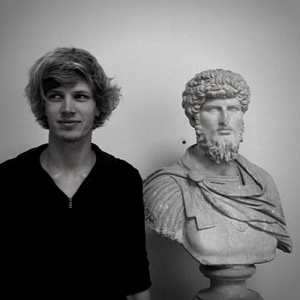 Jonathan is studying for an MSt in Creative Writing at Somerville College. His work focuses on gender relations and the intersection of science, technology, and human behavior. He previously wrote for television.
Beatrice Liese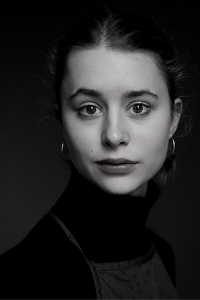 Beatrice is in her second year studying English at St Hilda's College, Oxford. Her interests lie in forms of autobiography and life-writing, as well as anything that allows her to spend time looking at art. She has most recently been involved in the Pussyfooting Project, a performance piece exploring womanhood and gender performativity. She sometimes gets told off for liking brutalist architecture. 
DESIGN
Hannah Grace Taylor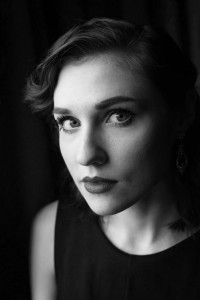 Hannah is a third year studying English at Pembroke College, Cambridge. She has designed over fifty posters for the ADC/Corpus Playroom theatres in Cambridge, The Cambridge Union Society and the Edinburgh Fringe Festival, and held the position of Head of Design for the Pembroke Players drama society in 2015. She has also designed publicity for events such as the Watersprite International Film Festival and campaigns for CUSU and NUS candidates, and eventually hopes to design and illustrate for publishing companies.
hannahgracedesign.tumblr.com
hannahgraceillustration.tumblr.com'
PUBLICITY
Flo Sagers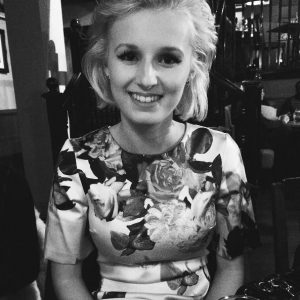 Flo is a third-year English student at Homerton College. In her spare time, she sings in the Homerton Charter Choir, spends time on Cornish beaches and enjoys a good G&T. 
ARTS ADMINISTRATION
mayslaunch@varsity.co.uk
Abigail Scruby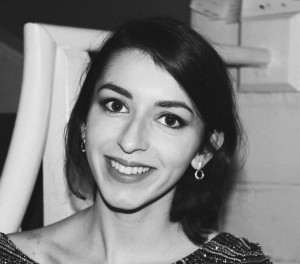 Abigail Scruby is a second-year English student at Peterhouse. Currently, she is Features Co-Editor at Cambridge Creatives; Arts Editor of her college newspaper, The Dodo; and a freelance writer for t!, a London-based magazine for young women. In her spare time, she enjoys singing, learning Taylor Swift songs on the guitar, and drawing (mainly last-minute birthday cards). She has been involved with event management and arts administration for this year's anthology.
www.camcreatives.co.uk
www.tmagazine.co.uk
Sophia Gatzionis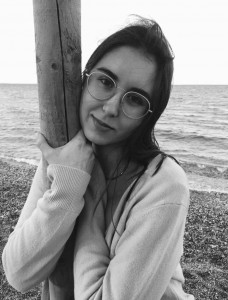 Sophia is a second-year undergraduate studying English at Clare College, Cambridge. She likes ethnographies and books about faraway lands, gets overexcited when these include descriptions of food and then remembers to eat. She has been involved in administration and events management for this year's anthology.
Callum Church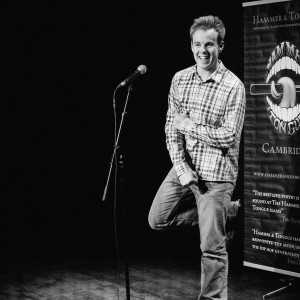 Callum is a second year law student at Downing College, Cambridge. He is a spoken word artist and stand up comic and has been involved in the administration of this year's anthology.
Finnian Brewer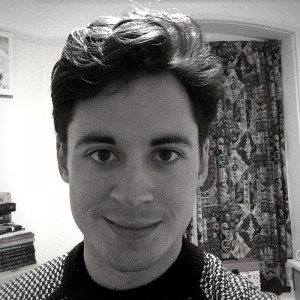 Finnian is a final-year student of English at Homerton College, Cambridge. He has been involved in events management for this year's anthology.
Marthe de Ferrer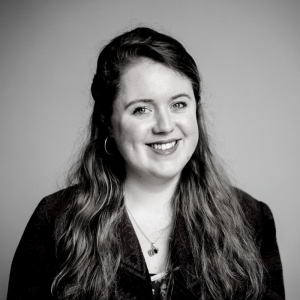 Marthe is a finalist at St John's studying Education with English. She is a director/producer and has worked on nearly fifty productions since being at Cambridge, including a radio series, short films, and numerous theatre projects. She was junior treasurer for the Cambridge Footlights, and tour managed their 4 month international tour in 2015, travelling across London, Edinburgh, the USA, Canada, and the Caribbean. She has also worked for Varsity as a section editor and competed for the university in kayaking. Upon graduating she is directing As You Like It around the US and Caribbean once again, before disappearing into the corporate world. Marthe has acted as a performance scout and correspondent for The Mays Launch events.