EDITOR
Sabhbh Curran
mays-editor@varsity.co.uk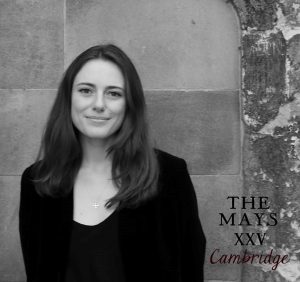 Sabhbh is a Masters student studying Renaissance English literature at Clare College, Cambridge. Her research focuses upon early modern Thames poetry. She completed her English BA at Jesus College, Oxford where she was Editor of Oculus. She is currently co-Editor of the online arts magazine Seven Shades of Black.
DEPUTY EDITOR
mays-deputyeditor@varsity.co.uk
Abigail Scruby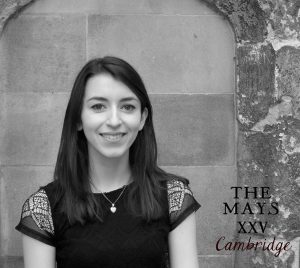 Abigail Scruby is a third-year English student at Peterhouse. Currently, she is Features Co-Editor at Cambridge Creatives; Arts Editor of her college newspaper, The Dodo; and a freelance writer for t!, a London-based magazine for young women.
OXFORD ASSOCIATE EDITOR
Grace Linden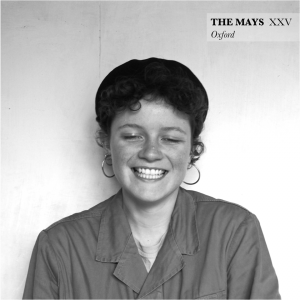 Grace is in her third year studying Classics at Magdalen College, Oxford. 
BLOG AND WEBSITE DESIGN
Ryan Healey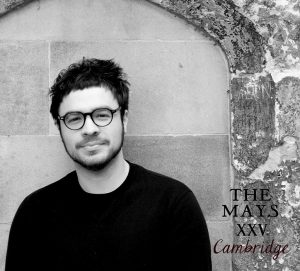 Ryan is studying for an MPhil in Eighteenth-century literature in English at Darwin College, Cambridge. 
 HEAD OF EVENTS
mays-events@varsity.co.uk
Tilly Rossetti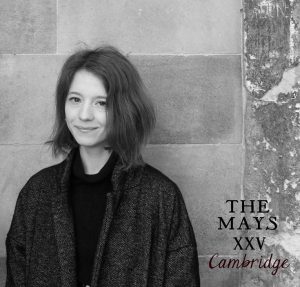 Events team: Callum Church, Ryan Healey, Ren Ho, Natasha May, Grace Whorrall Campbell (Arts), Maddie Speed (Arts)
PUBLICITY
Flo Sagers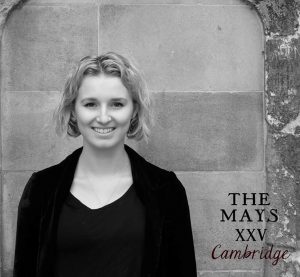 Flo is a third-year English student at Homerton College. In her spare time, she sings in the Homerton Charter Choir, spends time on Cornish beaches and enjoys a good G&T. 
Publicity: Tatiana Kurschner, Laura Moulton
SUBMISSIONS
Poetry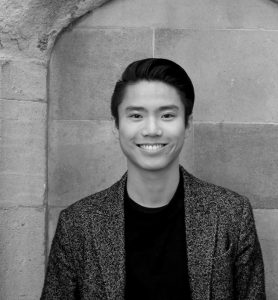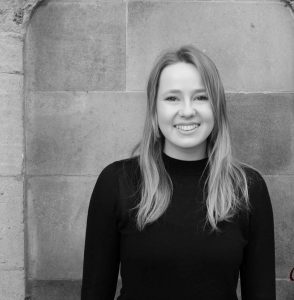 Ren Ho, Laura Moulton, Ryan Healey
Prose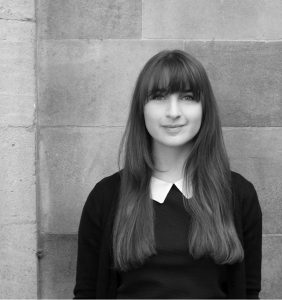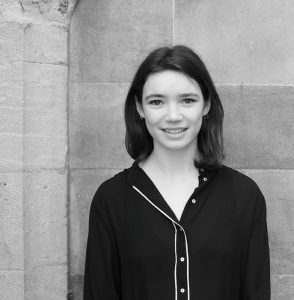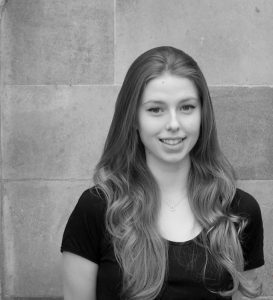 Natasha May, Maddie Speed, Tatiana Kurschner, Tilly Rossetti
Art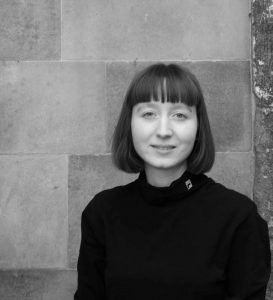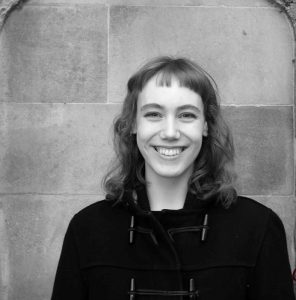 Grace Whorrall-Campbell, Ailsa McDougall