For the latest details of events please see our Facebook page:
https://www.facebook.com/TheMaysAnthology
We are delighted to announce the launches for the Mays XXVI! The Cambridge launch will be taking place in Benson Hall, Magdalene College from 2pm – 4pm on the 18th of June. There will be refreshments provided and an opportunity to pick up a copy of the anthology and mingle with the contributors.
The London launch, kindly sponsored by the TLS, will take place in Hatchards on the 26th of June.  This is another great opportunity to meet the people involved in the project, including our Guest Editor, Alexandra Shulman. The whole team are very excited to see you there!
The Mays XXIV launch: 27th November, ADC BAR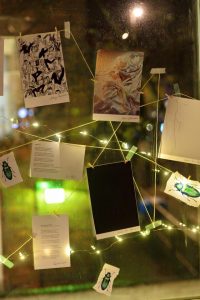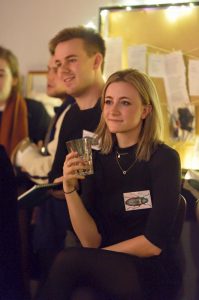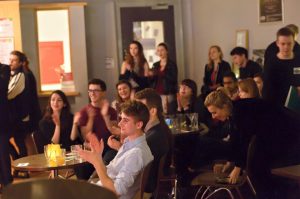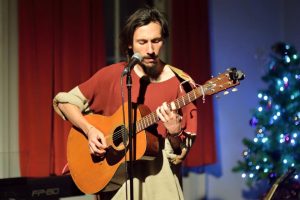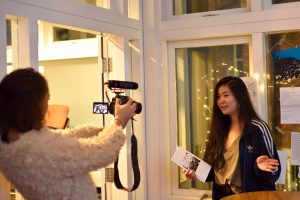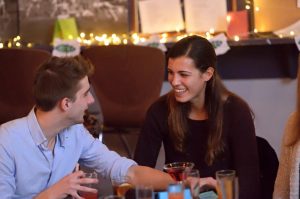 THE MAYS ANTHOLOGY XXIV 2016 COCKTAIL NIGHT!
PHOTOGRAPHS FROM THE LAUNCH PARTY (2015) – THE JUNCTION – CAMBRIDGE
Readings from contributors to the anthology and music from Ronald Prokes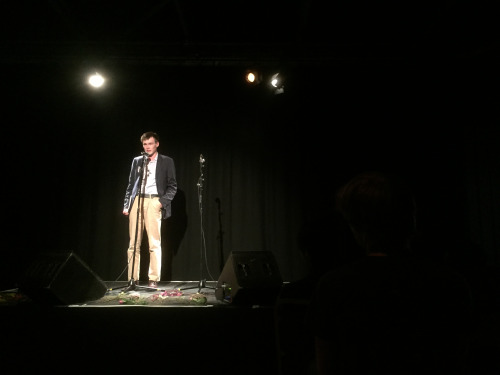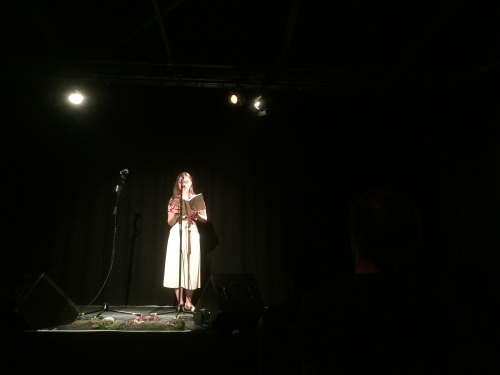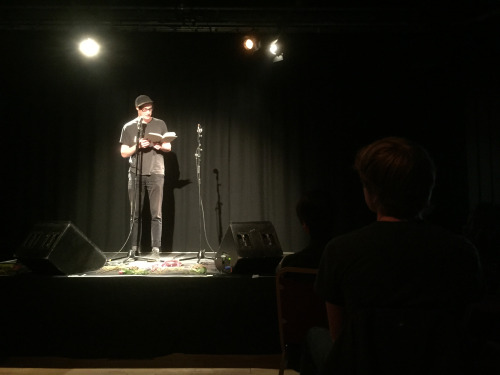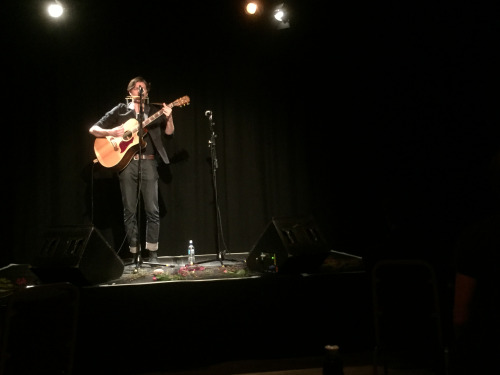 The Mays XXIII launch: 12th June 2015 (The Junction )

Come and celebrate the publication of the twenty third edition of THE MAYS – guest edited by Quentin Blake and Alison Turnbull.

JOIN US for a night of drinks, reading and performance

ALL WELCOME
MAYS XXIII / TERRIBLE LIZARD PRESS : LAUNCH & READINGS
Cambridge / 04.05.15 / 8pm / Trinity College OCR /

To mark/support/align with *the forthcoming twenty-third Mays Anthology, MAYS XXIII* and also *the publication of (inter alia) Issue #2 of CHARLATAN WORKS from T.L.P.* — a Reading, of Poetry and Prose and intermediate elements, will take place in Trinity's OCR, at 8pm, on the 4th May.

Several & various charlatans will lend their voices to works, ranging over computers, angels, mud, card sharks, radiation poisoning & our selves. Line-up to be confirmed.

All welcome. Refreshments provided. New works on sale before, throughout & after.
Spoken Word and Acoustic Open Mic Night 29.04.15 (The Maypole)