TWENTY THREE
REVIEW 23.10.15
'an engaging, sometimes disconcerting, rollicking experience' in Vulture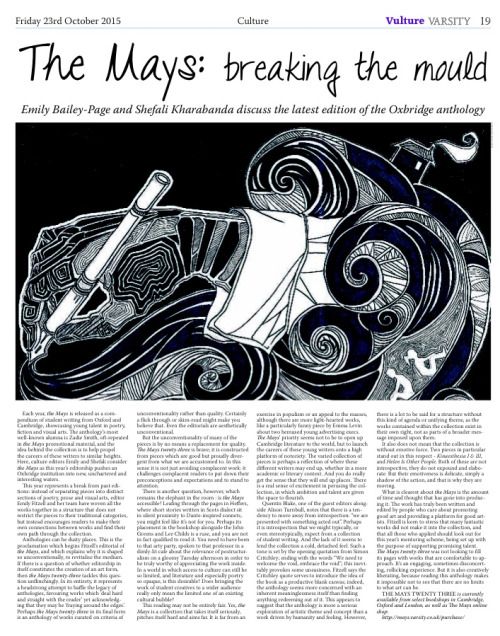 INTERVIEW ON CAMBRIDGE 105
Listen to us on Drive 105 with Julian Clover talking about the new anthology. Podcast available here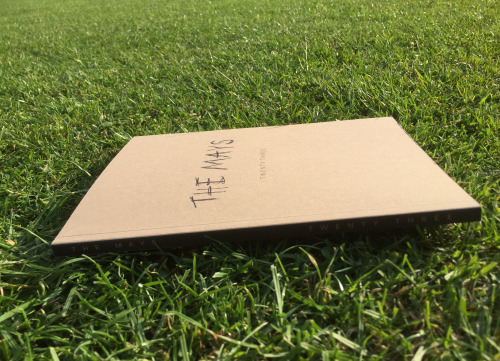 PURCHASE THE MAYS TWENTY THREE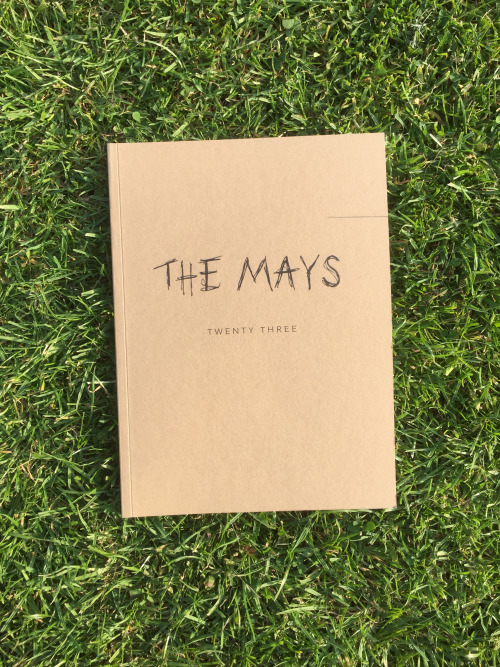 The works that appear in these pages are certainly varied and distinctive, and know very well what they are about. I wonder if these writers and artists can do it again. – Sir Quentin Blake
A collection which combines verbal and visual brilliance of an unusual order, produced with real elegance; disturbing, stylish, funny, complex, all you could hope for in a book of this sort. – Rowan Williams
PURCHASE
THE MAYS TWENTY THREE IS NOW AVAILABLE FOR PURCHASE in our online shop.
with guest editorials from Sir Quentin Blake and Alison Turnbull and a preface from Simon Critchley
PRESS
Varsity News: Cambridge student writing featured alongside Harper Lee
LAUNCH EVENT
COPIES OF THE ANTHOLOGY WILL BE AVAILABLE AT OUR LAUNCH EVENT ON FRIDAY 12TH JUNE – see events page for further details.
ANNOUNCEMENT OF GUEST EDITORS
We are delighted to announce Alison Turnbull and Sir Quentin Blake as this year's guest editors.
Press coverage HERE
EXTRACT FROM THIS YEAR'S CALL FOR SUBMISSIONS
segregation of poetry, prose and visual arts will be removed
from the Anthology, in an attempt to move 'form' forward by returning the tired standard divisions to a blank & receptive canvas
attention will be turned back to the medium itself
in order to reengage with the multiplicitous ways in which we (and our work) speak, perform, reside (etc.) within the pages of a Book
the anthology will be presented as fractious and living
EDITORIAL TEAM
EDITOR
Emily Fitzell – mays-editor@varsity.co.uk
Emily read modern languages at Trinity College Cambridge, spending a year on exchange at the École Normale Supériere in Paris. She has since continued onto the MPhil in Comparative Literature to explore the nexus between architecture and poetry. She will be taking up the post of artist in residence at the collaborative Arts Letters & Numbers school in New York in September, where she hopes to build a poem. 
OXFORD ASSOCIATE EDITORS –mays-oxford@varsity.co.uk
Tom Cook
Tom Cook was born in Lancashire in 1993. Having previously studied at Hull and Iowa universities, he is currently a postgraduate at St. Catherine's College, Oxford. His poetry has recently featured in the Spectator and Ambit.
Lucy Diver
Lucy Diver is a 2nd year English student at Magdalen College, Oxford. She has lived in France, Germany and New Zealand and is interested in contemporary literature that addresses issues like climate change and digitalisation. 
DEPUTY EDITORS – mays-deputyeditor@varsity.co.uk
Cal Revely-Calder
Cal Revely-Calder is a graduate student and writer, based at Trinity College, Cambridge. He was named the 2014 Guardian Student Critic of the Year, shortlisted for the 2015 Jane Martin Prize, and is the co-editor of the experimental poetry/prose magazine 'Charlatan Works'.
Roly Bagnall
Rowland is working towards an MPhil in American Literature at Pembroke College, Cambridge, with a particular interest in the relationship between literature and visual culture. His own poetry has appeared in a number of journals in print and online, including The Quietus, Oxford Poetry, The Moth, Poetry London, and the PN Review.
SUBMISSIONS COMMITTEE
Beatrice Liese
Beatrice is a first year English student at St Hilda's College, Oxford. She has a special interest in American new journalism of the 60s and 70s and installation art.
Albinia Stanley
Albinia is a second year English student at St. John's College, Cambridge. She is President of the St. John's Women's Society and edited the January Edition of the online arts journal Gadabout Press. Recently, she constructed and performed a free adaptation of Simon Jarvis's Dionysus Crucified. Jarvis came along, watched, and finally burst into an unexpected, but rousing, rendition of the Magnificat.

PUBLICITY – mayslaunch@varsity.co.uk
Millie Brierley
Millie is a second-year French and German student at Clare College, Cambridge. She loves reading, writing and losing hours of her life on social media.

DESIGN
Adam Thelwall
Adam is a fourth year physicist at Fitzwilliam College. He got into design through his stint at Notes magazine; his likes include Garamond and his dislikes include narrow margins.